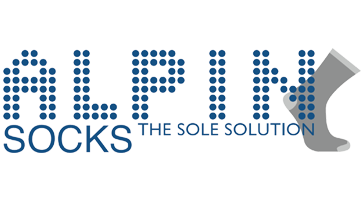 Established in the year 2000, we are a specialist sock and tight manufacturer creating large collections of socks for Men's, Ladies, Children's and Babies socks and tights.
Alpin Socks is one of the leading suppliers of socks in Europe with an average capacity of 17,000,000 pairs of socks per month.
We produce for leading retailers in Europe and around the world, working closely with our customers as partners to provide the complete solution to their hosiery needs. We take pride in delivering customer satisfaction with continued factory improvement through investment in people and technology, reliable services and delivery.
We produce a wide range of fashion lead socks and tights, casual heavy gauge socks, pelerine socks, true argyle socks, technical sports socks including running, trekking, general fitness, football, basketball, tennis, cycling, skiing plus compression socks. We have an in-depth technical background, large production capacity and experienced staff.
Innovation in design and technology are the key drivers to our success as a company. Frequent design presentations are given to our customers by our experienced design team based in our UK office showing the latest fashion trends and innovations. These are followed up with CAD designs and samples to provide a bespoke range for our customers.
Our ERP software system ensures speedy and accurate production planning enabling short lead-times and enhanced flexibility.
We take great pride in our high quality standards and delivery on time. High levels of quality control processes are in place from the very start in raw material input controls and through all processes to final inspection, packing and dispatch.
We have a well-equipped laboratory run by experienced staff. The laboratory is linked to our ERP software system to ensure quality controls are recorded electronically enabling factory-wide management of product quality.
We are subject to, and pass without issues, thorough audits by customers and third party audit companies for ethical, social and quality standards.
Since our business was founded in 2000 we have grown steadily with long-term and new customers who value the excellent services we provide and the dedication we give to continued improvement.