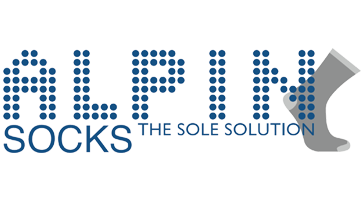 Social Responsibility and Ethical Recruitment Policy
As a leading organization in its sector, Alpin Çorap is committed to establishing a healthier and safer working environment for its employees, contractors, subcontractors, visitors, and all other individuals associated with the company. Therefore, we pledge to adhere to all social responsibilities and codes of conduct in compliance with Turkish Labor Laws, regulations, and International Labour Organization (ILO) conventions and recommendations:
Adherence to all legal compliance and implementation of legal regulations,
Hiring appropriate individuals based on the company's personnel selection and placement standards according to the nature of the job. Also, ensuring that upon the termination of employment, relevant personnel receive all rights entitled to them by the Labor Law and the employment contract,
Ensuring the freedom of association and collective bargaining for workers,
Preventing all forms of discrimination based on race, language, religion, sect, political views, education, gender, and sexual preferences,
Creating a reliable environment where employees can express their collective and individual wishes and complaints,
Providing equal pay for equal work irrespective of gender and without workplace discrimination based on established working hours and overtime according to legal regulations,
Employing suitable individuals according to the established working hours, allowing the employment of pregnant, disabled, and convicted individuals in compliance with the rules stated in labor law,
Prohibition of child labor within the workplace,
Rejecting coercion, imposition, or ill-treatment as disciplinary actions,
Opposing any scandalous incidents related to bribery and corruption,
Conducting all necessary risk assessments regarding workplace health and safety, ensuring healthy working environments, and safeguarding employees' health,
Ensuring compliance with legal requirements in subcontracted workshops and refraining from engaging in illicit workshop activities,
Providing "Personnel Management Systems Training" to new employees (covering explanations of their legal rights, payment systems, working hours and overtime, annual leave, etc.). Also, providing necessary training on occupational health and safety systems, Environmental Management Systems (EMS) (such as fire training, first aid training, working with chemicals, personal protective equipment usage, waste management, and environmental awareness),
Promoting the use of environmentally friendly products and reducing waste,
Wholeheartedly committing to the complete and unconditional implementation of Quality Management Systems (ISO 9001), Occupational Health and Safety Management Systems (OHSAS 18001), and Environmental Management Systems (ISO 14001) to achieve universal standards in business operations.